Match 27, Guyana, September 16, 2023, 07:30 PM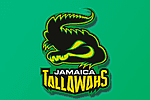 Jamaica Tallawahs beat St Kitts and Nevis Patriots by 59 runs
Probable Playing XI
Jamaica Tallawahs: Alex Hales, Shamarh Brooks†, Brandon King(c), Kirk Mckenzie, Imad Wasim, Raymon Reifer, Fabian Allen, Shamar Springer, Mohammad Amir, Nicholson Gordon, Chris Green.

St Kitts and Nevis Patriots: Evin Lewis(c), Sherfane Rutherford, Will Smeed, Benny Howell, George Linde, Corbin Bosch, Andre Fletcher†, Sheldon Cottrell, Yannic Cariah, Oshane Thomas, Ashmead Nedd.
PLAYER PERFORMANCE
Batsmen
Brandon King
BAT SR: 142.2 | BAT AVG: 43.4
Very Good
Kirk Mckenzie
BAT SR: 101.2 | BAT AVG: 13.8
Very Bad
Alex Hales
BAT SR: 117.4 | BAT AVG: 18.9
Bad
Shamarh Brooks
BAT SR: 129.4 | BAT AVG: 22
Neutral
Bowlers
Mohammad Amir
BOWL SR: 14.8 | BOWL AVG: 18.5
Very Good
Nicholson Gordon
BOWL SR: 25.2 | BOWL AVG: 40
Very Bad
Chris Green
BOWL SR: 25.3 | BOWL AVG: 29.1
Good
Batsmen
Andre Fletcher
BAT SR: 142.1 | BAT AVG: 43.9
Very Good
Sherfane Rutherford
BAT SR: 148.9 | BAT AVG: 46.7
Very Good
Evin Lewis
BAT SR: 112.4 | BAT AVG: 10.9
Bad
Will Smeed
BAT SR: 130.9 | BAT AVG: 19.5
Neutral
Bowlers
Oshane Thomas
BOWL SR: 13.1 | BOWL AVG: 17.1
Very Good
Sheldon Cottrell
BOWL SR: 27.7 | BOWL AVG: 49.2
Very Bad
Yannic Cariah
BOWL SR: 0 | BOWL AVG: 0
None
Ashmead Nedd
BOWL SR: 0 | BOWL AVG: 0
None
Man of the Match
Shamar Springer
Right then, that is it from this one-sided affair where Jamaica Tallawahs keeps their hopes alive this season while St Kitts and Nevis Patriots end the season with just one win. However, the focus now shifts to the match between Guyana Amazon Warriors and Trinbago Knight Riders on 17th September, Sunday at 4.30 am IST (11.30 pm GMT, Previous Day), but as you know you can join us early for all the build-up to that game. Cheers!
Skipper of Jamaica Tallawahs, Brandon King says that he felt his groin and decided to not take the field but it is not that bad. Adds that the bowling has been good in general but today it was on point and that helped the side massively. Mentions that they finished the innings strong at the end of their batting and that laid a perfect platform for the bowlers to come out and thrive on. Mentions that they will try and not depend on the other result but would like to seal the deal by performing well in the last game and keep the qualification scenario in their own hands.
Skipper of St Kitts and Nevis Patriots, Evin Lewis says that this season did not go well for them. Adds that they had a good start in the first half of the game but lost their way a bit and once they lost momentum it became difficult for them to come back. Mentions that Yannic Cariah played fantastic and promoting him up the order was good and we will be building to it in the next season.
Shamar Springer is the player of the match for his outstanding 3 dimensional performance. He says that he knew that he would not start the tournament but kept himself mentally prepared for such an occasion and it worked today. Adds that he was just backing himself to smash the ball in his zone and it luckily worked for him. Mentions that he is eager to step out on the field again tomorrow.
Stay tuned for the presentation...
Earlier in the game, after electing to bat first, Jamaica Tallawahs posted a good total on the board with some good contributions at the fag end of the innings from Raymon Reifer, Shamar Springer, and especially Fabian Allen. St Kitts and Nevis Patriots bowled well till the death overs and then the game went away from them. Ashmead Nedd and George Linde got two scalps each while Yannic Cariah and Oshane Thomas got one each. However, their batting was disappointing once again as only Yannic Cariah fought as a lone warrior with a fifty but they faced yet another loss.
Jamaica Tallawahs, on the other hand, continued the momentum from their batting in the death made early inroads in the game. They reduced their opponents to 40/4 and never really gave anything away. The Pakistani duo of Amir-Wasim were the best of the lot with four wickets and three wickets respectively while Shamar Springer and Chris Green chipped in with one each which sealed a crucial win for them.
St Kitts and Nevis Patriots failed to get to the start they needed as they lost both their openers, Evin Lewis and Andre Fletcher early on. However, after that Yannic Cariah came in and started to take on the bowlers and looked in good form, but got no real support from the other end as neither Sherfane Rutherford nor Will Smeed could make much impact. Yannic Cariah registered a gritty half-century but it wasn't enough as ultimately they fell short by 59 runs.
A disastrous season for St Kitts and Nevis Patriots comes to an end with another big defeat. There were some positives like the batting from Yannic Cariah or the emergence of Ashmead Nedd this season who consistently got early breakthroughs in the Powerplay for them. George Linde also contributed well for them and they will look to work on themselves to get better in the next edition.
A dominating win for Jamaica Tallawahs! They have put on a complete performance in a do-or-die game and are still alive with things in their own hands to progress in the tournament. St Kitts and Nevis Patriots fail to finish on a positive note and will look to come back stronger in the next season.
17.3
W
OUT! CLEANED'EM! On a length outside off, Oshane Thomas looks to block this out but misses out completely as the ball clips the top of off and it is all over for St Kitts and Nevis Patriots. Ashmead Nedd will not walk out to bat as he is injured.
17.2
.
Yorker going past the leg pole by hardly an inch. Oshane Thomas had no answer to it.
Oshane Thomas comes to the crease next.
17.1
W
OUT! In the air and gone. On a length outside off, Yannic Cariah looks to loft this over extra cover but ends up lofting it into the hands of Raymon Reifer at extra-cover for his dismissal.
Sheldon Cottrell walks out next to bat.
16.6
W
OUT! GOLDEN DUCK FOR Benny Howell. Flighted delivery around off, Benny Howell advances down the track and looks to go big but losses his body balance and the bat too in the process as the ball slices of his bottom edge towards extra-cover for his dismissal.
16.5
1
Fulle rone on off, Yannic Cariah smashes this to deep mid-wicket for a single.
16.4
4
FOUR! Fuller one on off, Yannic Cariah reverse sweeps this yet again as this time he rolls this just wide of the short third man fielder for a boundary.