4th ODI, London, September 15, 2023, 05:00 PM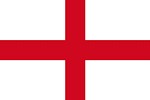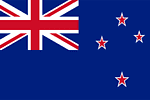 England beat New Zealand by 100 runs
Man of the Match
Dawid Malan
Right then, that is it from the ODI series. England have won it 3-1 as the trophy has been handed to Jos Buttler. The next assignment for both sides now will be the mega event in India which will be in ODI format. Hope your folks enjoyed our company. Cheers!
Jos Buttler the skipepr of England says that he is happy with the result. He adds that having Dawid Malan makes him smile and he is a fantastic batter. Says that the wicket was a bit slow and they had a good score on the board. He says that the bowlers bowled really well and ends by saying that they will just go forward and try to win the World Cup like every other team.
Tom Latham the skipper of New Zealand says that it is difficult to face this loss. He adds that Tim Southee's injury is a bit of a concern and he hopes to have him in the World Cup. He says that last couple of games were a bit of a learning experience and ends by saying that he is looking forward for the World Cup.
Dawid Malan is the Player of the match and the Player of the series as well. He says that it feels fantastic to score runs leading into the World Cup. Adds that he kept on batting and and just had in mind to get his side over 300 run mark. He says that it feels good to back up the team and make a crucial contribution. Ends by saying that it is a dream come true to play the World Cup and he hopes to score some runs there as well.
... Stay tuned for the Presentations ...
Earlier in the game, it was Dawid Malan's blistering knock that got England to a commendable total of 311 runs. Joe Root, Jos Buttler, and Liam Livingstone chipped in with some cameos as well. New Zealand did lose Tim Southee and Benjamin Lister early on due to injuries and they couldn't complete their quota of overs. Rachin Ravindra picked up a four-fer for his side.
For the Kiwis, only Ravindra and Nicholls showed some fight but they needed the two to go on and make a big score which did not come. They were just behind the game throughout. First, it was Malan's ton that put them on the back foot, and then England's quality bowling.
So, that is it from the ODI series as England win by 3-1. Tim Southee won't come to bat due to his injury in the first innings as New Zealand will finish with 211/9.  That was a comprehensive win for England to wrap up the series. Over 300 was always going to be tough and when you lose early wickets, it gets tougher. England bowled really well with the new ball which built the pressure and when New Zealand looked to release it, they wickets. Moeen Ali was the pick with 4 but overall, it was a complete performance from the England side.
38.2
W
OUT! TIMBER! That is it for England as Tim Southee won't come to bat now! A yorker right into the blockhole, Rachin Ravindra looks to play at it but gets beaten as the ball rattles over the stumps. England beat New Zealand by 100 runs and win the series 3-1!
38.1
.
On a length and on off, Rachin Ravindra looks to slap it but gets a bottom edge as the ball rolls towards short covers. Dot.
37.6
1
A slower bouncer, Rachin Ravindra plays a hook shot towards mid-wicket for one. 21 runs off this over!
37.5
4
FOUR! This is excellent from Rachin Ravindra! A low full toss, down leg, Rachin Ravindra uses the pace of the ball and helps it through fine leg for a boundary!
37.4
.
Bowls it down leg following the batter, Rachin Ravindra blocks it to mid off.
37.3
4
FOUR! This is terrific batting! Touch short and on off, Rachin Ravindra pulls it over mid-wicket for a boundary! Brydon Carse under pressure now.
37.2
6
SIX AGAIN! This brings up fifty for Rachin Ravindra! Short and on leg, Rachin Ravindra swivels and pulls it over fine leg for another maximum!
37.1
6
SIX! Rachin Ravindra is playing some knock here! Touch short and on off, Rachin Ravindra hangs abck and pulls it over deep mid-wicket for a maximum!
In over# 37
0
1
1
1
0
6
1wd
Moeen Ali 50/4(10)
36.6
.
Fuller one, outside off, Benjamin Lister looks to loft it but gets a thick outside edge towards third man. Rachin Ravindra denies for a single.